4 New QuickBooks Online Features to Elevate and Alleviate Your Workflow
As small business owners, we're constantly juggling so much at once that simple, monotonous tasks seem to eat up our time the most. Too often, we find ourselves working in our businesses, rather than on our businesses – stuck having to handle routine operations instead of strategizing for long-term growth.
With QuickBooks Online (QBO) and the hundreds of apps that integrate with it, many of these tedious tasks are automated. You'll have more time to focus on running and growing your business, while enjoying a new, transformative workflow experience.
Intuit is constantly improving QBO by taking your feedback and coming up with powerful solutions to your everyday needs. The latest batch does just that, helping elevate and alleviate your workflow to take your business to the next level.
SBS Accounting & Advisors is here for you every step of the way to implement them and make sure you get the most out of them.
Need Funds Fast? Enter Instant Deposit
Maintaining strong cash flow is so important, yet also challenging. There will be many times where you need access to funds fast.
One way to enable cash flow is with the new Instant Deposit feature in QBO, where, for a small fee of 1 percent, you'll be able to get your funds in your account right away. You can get money for payroll, bills, investing in technology or even hiring a new employee – the sky's the limit.
Here is a snapshot of what this feature looks like in QuickBooks: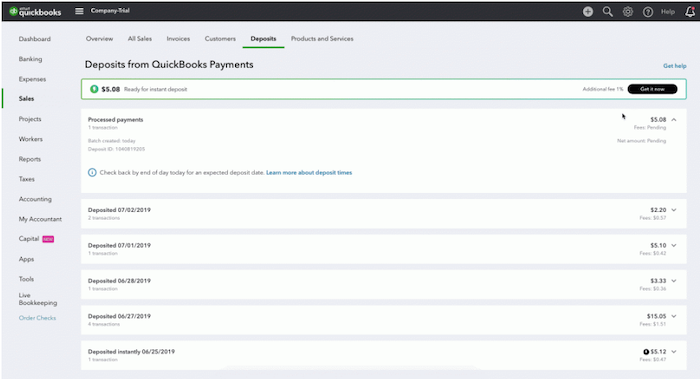 Power Up On-the-go With QuickBooks Mobile
Because we are constantly mobile and managing staff that work remotely, it's important to be able to access key data at our fingertips. That's now even easier with the recently redesigned QuickBooks Mobile app.
In the past, navigation was tricky, due to long lists and other functions, making it harder to get things done. Now, with bigger icons, a new Shortcuts tab and other enhancements, you'll enjoy a cleaner experience to easily locate important tools, such as bank deposits and reports.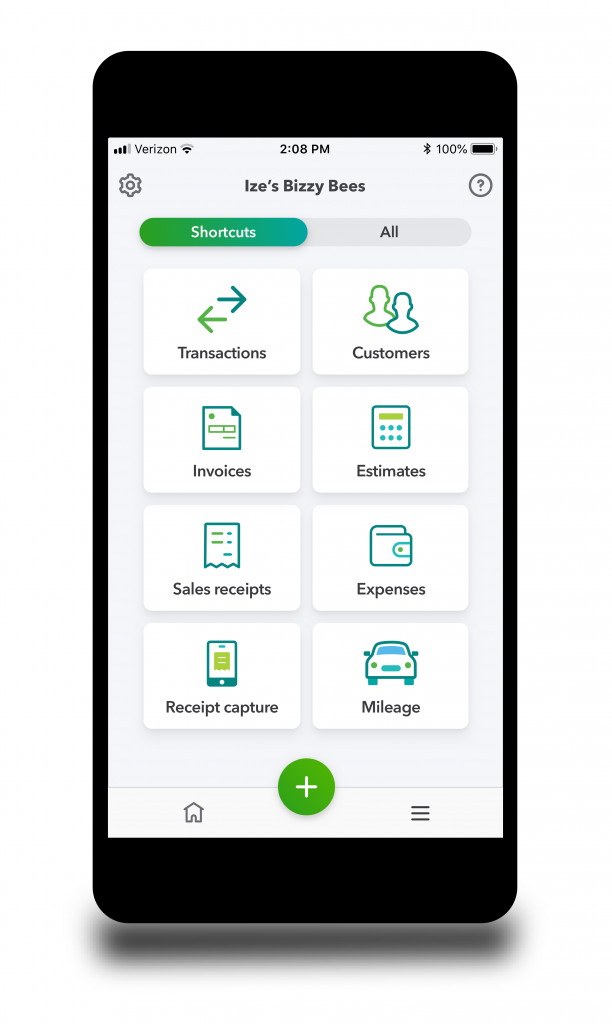 Out With the Old, In With the New: Google Sheets Comes to QuickBooks Online Advanced
For years, QuickBooks reports could only be sent through Excel or PDFs. Now, they can be exported into Google Sheets, which I'm so excited about.
If you aren't using Google Sheets, I highly recommend doing so! You can easily share access with anyone, and everyone can edit any information in real time. Information is also very easily accessible through a custom URL, and represents a much better interface than Excel or PDFs.
This means a great new look for your reports, along with powerful collaboration. Here's how to use this feature – in just one simple click.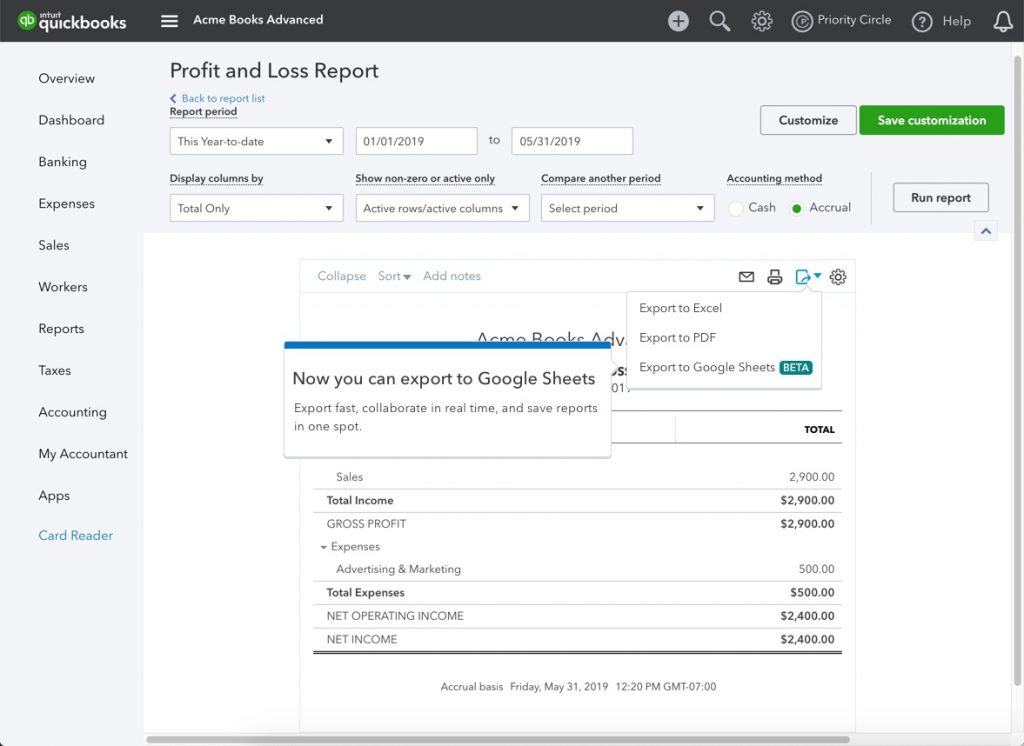 Writing Checks has Never Been so Easy
Our last QBO feature is one all business owners can appreciate. Writing checks is never fun and seemingly always time consuming. Now, with batch entry inside QuickBooks Online Advanced (QBOA), you can write up to 150 checks at once, bringing a new level of efficiency to an important part of the small business process.
Another nice perk is that you can replicate the same line item for more than one category in the same check, and even send the same check to multiple vendors, all at your fingertips in QBOA. The image below helps depict these features.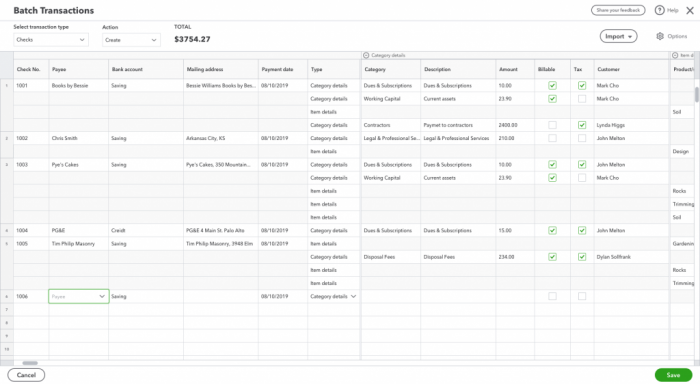 Ready to Tap Into These New Features or Have any Questions? We'd Love to Help! 
Hopefully, these new features resonate with you in some way. For us, they are game changers, and help both of us work more efficiently and productively together.
If you're ready to tap into any, or all, of these features, or have any questions at all, contact us today. You'll be on your way to a more stress-free and enhanced workflow, and on a path to long-term growth.
(Images courtesy of Intuit QuickBooks)