Budgeting and Forecasting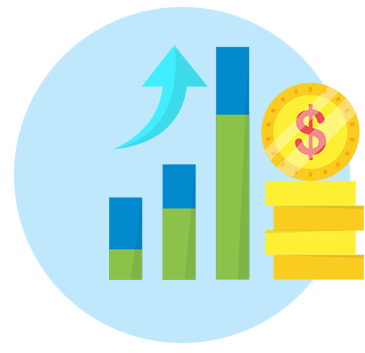 Just like with a quick weight loss program, you might be able to get some quick results as a company by drumming up sales or cutting costs in an area, but if you are looking for long-term dividends, you must have a plan and be in it for the long-haul. This is why every organization needs a budget and forecast. These tools help you document what your goals are and know whether you are on track with your goals. The problem is, most small business owners don't have the time to put together these critical documents, not to mention, keep them up-to-date.
This is where SBS comes in. We walk you through a simple process of defining your goals and then translate those goals into numbers. We then provide you with easy-to-read monthly budget vs. actual reports that help you to understand where you did well and where attention is needed. Our business coaches will then meet with you on a monthly basis to run scenarios and discuss strategies for growth.
Our budgeting & forecasting services will benefit you by…
Helping you put together a plan for the future and meet your goals
Helping you make informed business decisions that are in line with your goals and budget
Identifying out-of-budget spending and cut costs
Theo Gilbert-Jamison, Chief Executive Officer of Performance Solutions by Design
"Your team is so incredible! You are very professional, very accurate in your work, and always proactive in helping your clients be better."
Mike Lauter, operations director of First Presbyterian Church of Douglasville
"Having SBS help us transition to the cloud has been tremendous. It has also been a savings in cost. They have also helped us significantly reduce our paper usage."
Kevin Caiaccio, owner of The Caiaccio Law Firm, LLC
"We handle a lot of client's money – sometimes tens of millions of dollars. Knowing that you are accounting for it on a weekly basis helps me sleep at night."
Roy Smith, owner of RA Asphalt
"When you guys first came, I was overwhelmed administratively. Things were chaotic. You guys came in with a game plan. It was a breath of fresh air."
Let us help you transform your business and simplify your accounting.