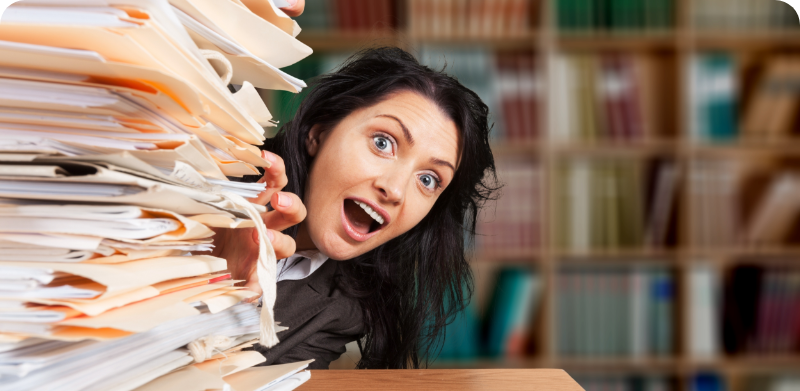 Outsourcing – the Key to Success
We have all heard it: the key to growing your business in the 21st century is outsourcing. Focus on what you do best and outsource the rest. You most likely started your practice because you are good at tax. After all, that is where you make the most money, but there is also money in bookkeeping, and even though it's not nearly as lucrative, your clients need it. Yet, at the end of the day, is bookkeeping what you do best and is it what you enjoy doing?
Bookkeeping – Our Specialty!
Unlike many tax firms, SBS started doing only bookkeeping. We are experts at it and it is what we love. We are committed to providing CPAs and tax preparers with the timely and accurate information they need in order to make their job as easy as possible. All said and done, it is a win-win relationship – the CPA firm wins, the client wins and SBS wins.
Reasons to Outsource Your Bookkeeping
There are many benefits to outsourcing your bookkeeping.
Here are some of them:
Expand your offerings.
While some tax practices are able to provide basic bookkeeping and payroll services in house, some may not be able to provide the "real time" services growing businesses require. By partnering with a firm like SBS, tax practices can offer their clients a full-service bookkeeping solution, whether the firm does some of the work in house or outsources all of it. This enables tax firms to provide increased value to existing clients, as well as provide a value-add to new client relationships.
SBS offers a wide array of bookkeeping and accounting services, including:

Period Close
AR
AP
Sales Tax
Payroll
KPI Tracking & Reporting
QuickBooks Setup & Training
QuickBooks Cleanup & Catchup
QuickBooks Desktop File Hosting
Expense Report Management
Receipt Management
Budgeting & Projections

Improve turnaround times. As the old saying goes, two heads are better than one. By outsourcing your bookkeeping work to SBS, you can share the workload and avoid bottlenecks, especially during tax season. This results in happier clients and greater productivity.
Reduce stress during busy season. Tax time is stressful enough without the added burden of clients who come with incomplete, inaccurate or no books at all. SBS alleviates a tax preparer's stress by working with clients ahead of time to get everything cleaned up and caught up before they come to you for tax work. For firms that do bookkeeping in house, SBS also removes the added stress of hiring, training, managing and retaining accounting staff.
Increase revenues. By doing less bookkeeping and more of what you love, SBS enables you to take on more tax clients and increase your firm's overall billable rate. This, combined with SBS's commission program, allows you to scale without adding lots of overhead costs and personnel.
Inhibitions to outsourcing
SBS understands the very real concerns to outsourcing.
Here's what sets us apart from our competition:
Our experience: Since 2006, SBS has provided bookkeeping services to more than 200 small businesses.
We are U.S.-owned and operated: SBS employs a team of accounting professionals who all care about our clients.
Our advanced certifications and designations: We are QuickBooks ProAdvisors and Certified Public Bookkeepers, and carry an A+ rating with the Better Business Bureau.
In addition to being insured, we use advanced technologies to encrypt and protect sensitive data.
We are highly rated on Google.
How does it work?
There are two ways we provide our services to tax firms and their clients.
We work for you at a discounted rate. Also known as "white labeling", this option involves us working directly for you. We can do this either with or without your client's knowledge – it is your preference. Essentially, we become your subcontractors (outside labor), helping you provide the overall product of bookkeeping and tax services to your client. With this type of engagement, we offer a discount† off the services we bill to your firm:

First $5,000 billed to your firm: 5% discount
$5,000–$10,000: 7.5% discount
$10,000+: 10% discount

You refer us to your client and we pay you a commission. In this scenario, we work directly for your client and provide you with the information you need to prepare their tax return. With this type of engagement, we pay a commission†‡ to the firm that recommended us:

First $5,000 billed to your client: 5% commission
$5,000–$10,000: 7.5% commission
$10,000+: 10% commission
How do we get started?
Identify a client.
Determine whether you want SBS to work directly for you or for your client (if it's the latter, make a referral).
Set up a discovery session with SBS (or have your client do this).
SBS provides you or your client with a quote.
Review and sign agreement.
Watch SBS work and get compensated for it!
Our challenge to you
Give us a chance to show you the difference we can make in your firm and we'll write you a check for $500*.
* Only applies to first engagement. Applies whether SBS works directly for tax firm or client. Total project revenue to SBS must be at least $1,000. Offer is in addition to standard compensation program explained in "How Does it Work" section.
† Not including app or QuickBooks hosting fees.
‡SBS invoice must be paid before commission is paid to recommending firm. Commission paid on a quarterly basis. For recurring engagements, commission only applies to first year of services provided.
Testimonies from Other Tax Preparers
"I have worked with Sound Business Services, Inc. since 2012 on several different projects and mutual clients for whom I prepare tax returns. I am always impressed with their level of work and recommend them frequently to clients who need additional bookkeeping services."
Veronique McBride, CPA
owner of McBride Accounting, LLC
"SBS is a very professional organization. They assist my firm with the delivery of financial statements in a timely and efficient manner to multiple clients. Their proactive approach has allowed my firm to spend quality time with clients and focus more on tax planning strategies."
Tiffany Carter, CPA
owner of Carter Accounting Solutions
"I have had the pleasure of working with Sound Business Services since 2011. We have worked on multiple types of engagements all with the same results. The work product is delivered timely and professionally. As accountants, we all understand the importance of accurate, timely information. With SBS, that is what you will get."
Art Hurley, CPA
partner at Daszkal Bolton, LLP
Theo Gilbert-Jamison, Chief Executive Officer of Performance Solutions by Design
"Your team is so incredible! You are very professional, very accurate in your work, and always proactive in helping your clients be better."
Mike Lauter, operations director of First Presbyterian Church of Douglasville
"Having SBS help us transition to the cloud has been tremendous. It has also been a savings in cost. They have also helped us significantly reduce our paper usage."
Kevin Caiaccio, owner of The Caiaccio Law Firm, LLC
"We handle a lot of client's money – sometimes tens of millions of dollars. Knowing that you are accounting for it on a weekly basis helps me sleep at night."
Roy Smith, owner of RA Asphalt
"When you guys first came, I was overwhelmed administratively. Things were chaotic. You guys came in with a game plan. It was a breath of fresh air."
Let us help you transform your business and simplify your accounting.