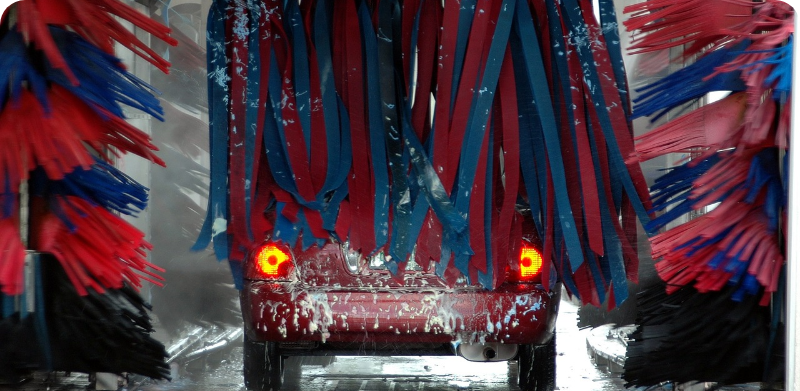 Carwash Accounting is our Specialty!
SBS Accounting & Advisors (SBS) specializes in providing accounting services to carwashes in the US. With more than a decade of experience in providing accounting services to small businesses, their focus and expertise have been developed in the carwash industry. Through the unique experiences of working with some of the more prolific operators they have been thoroughly educated on the industry needs and trends. Combining their experience in the carwash and accounting industries they are able to provide you with the unique experience of customized accounting services just for your industry.
We Help You Grow Your Business!
SBS understands the challenges you face with keeping up with your books, but more importantly, knowing how your business is doing on a regular basis. SBS provides the tools and expertise to not only automate the bookkeeping process but more importantly to provide you with the vital information you need on a regular basis to cut costs and increase your bottom line. Through custom-tailored reporting that focuses on key carwash metrics, SBS provides you with the information you need to succeed.
Get a Dedicated Accounting Team for Less than $16k per Year!
Because SBS Accounting & Advisors is able to spread their skill and resources across their entire client base, they are able to provide you with a dedicated accounting team for a fraction of what it would normally cost. For less than $16k per year, you can have 24/7 access to a team of bookkeepers and accountants, who are ready to help you take your business to the next level.
3 Plans to Fit Any Budget!
SBS has custom tailored the following plans that address your specific needs all while keeping within your budget. Contact SBS today for a free evaluation of your accounting needs and which plan is the best fit for you!
We Manage Your Bills & Receipts


We setup and train you how to use our easy-to-use AP and receipt-management apps


You upload your bills & receipts to us as simply as taking a pic with your smartphone





We code and pay your approved bills for you each week


We setup your company and employees in our easy-to-use online payroll app


We run your payroll for you on a weekly basis


Payroll tax deposits & forms are filed automatically for you


Have an employee commission program? We can process that too!


We post all your bank & credit card transactions & tie them out with your bank


We import your sales from your POS & reconcile with your bank deposits


We track your loan balances splitting payments between principle & interest


Tax-ready financials at year-end


We accrue your expenses so they post to the correct month and year*


We Help You Grow Your Business


Unpaid bills & payroll summary


Basic Financials (P&L & Balance Sheet)


Comparative Reporting (Previous Month & Previous Year)


Budget vs. Actual Reporting


Membership Plan Reporting


Benchmarking Your Business against Others in the Industry


Review of monthly reports with a QuickBooks Certified ProAdvisor

We Keep Your Data Safe & Secure

128 Bit Bank-Level Encryption


Confidentiality guarantee that your data will never be shared with a third-party3

*includes accrual of utilities, property taxes, insurance, supplies, and payroll
Add Cashflow Management for just $200/month to Essentials & Works Plans!

Theo Gilbert-Jamison, Chief Executive Officer of Performance Solutions by Design
"Your team is so incredible! You are very professional, very accurate in your work, and always proactive in helping your clients be better."
Mike Lauter, operations director of First Presbyterian Church of Douglasville
"Having SBS help us transition to the cloud has been tremendous. It has also been a savings in cost. They have also helped us significantly reduce our paper usage."
Kevin Caiaccio, owner of The Caiaccio Law Firm, LLC
"We handle a lot of client's money – sometimes tens of millions of dollars. Knowing that you are accounting for it on a weekly basis helps me sleep at night."
Roy Smith, owner of RA Asphalt
"When you guys first came, I was overwhelmed administratively. Things were chaotic. You guys came in with a game plan. It was a breath of fresh air."
Let us help you transform your business and simplify your accounting.