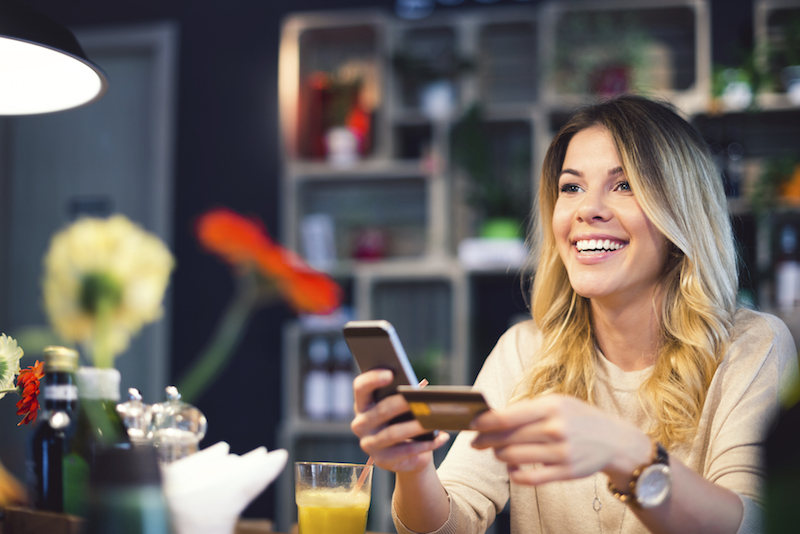 You probably remember when high-profile retailers encountered devastating data breaches over last year's holiday. Ever since, the call for the smart chip credit card, or EMV (Europay, MasterCard and Visa), has grown louder, in an effort to make sure something like this never happens again.
On top of that, consider this mind-boggling stat: almost half of the world's credit card fraud happens in the United States, despite only a quarter of all credit card transactions occurring in the states, according to CardHub.
That leads us to the recent change that took effect October 1, where swiping a fraudulent EMV/chip card with a magnetic stripe reader will result in possibly being liable for that charge.
That's right – no longer is it a choice to have an EMV – unless you want to absorb liability, and trust me, you don't! As a merchant accepting credit card payments, you must become EMV compliant.
Don't panic. Intuit and its partners are working on EMV-ready versions of QuickBooks Payments Mobile, Desktop and Point of Sale solutions. And, Intuit is extending the EMV liability by six months so that QuickBooks Payment customers have the time to make the necessary changes up until March 31, 2016.
Make sure you're EMV-compliant by purchasing the EMV hardware devices to go along with your software. For GoPayment and QuickBooks Online, you won't need new software because this software is cloud-based and already compliant. However, if you are working on QuickBooks Enterprise, or QuickBooks Pro and Premier, you'll want to install the 2016 version. For QuickBooks POS customers, upgrade to QuickBooks POS Desktop 12.0.
For assistance, contact us today. We will get you set up, secure and EMV-ready.
https://sbsaccountants.com/wp-content/uploads/2015/10/2_3iStock_000064325819_XXXLarge.jpg
534
800
SBS Accounting & Advisors
https://sbsaccountants.com/wp-content/uploads/2019/10/Logo-SBS_2019_colors_wide_on-white.png
SBS Accounting & Advisors
2015-11-17 00:00:00
2015-11-17 00:00:00
How to Get Ready for EMV Compliance