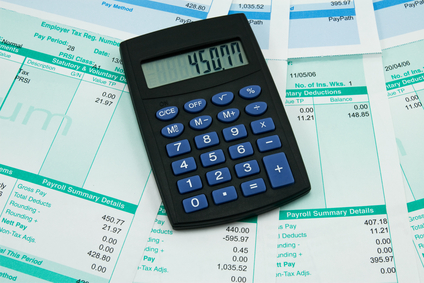 Atlanta bookkeepers understand that the larger your company grows, the more complex payroll becomes. You may have started out with just you and another employee, or a handful. Now your business has grown to 10, 20, or even more employees. Even if you have a staff member who works in an accounting capacity and takes care of payroll tasks, it can be a challenge. Your employees expect to be paid on time, and taxes, 401k and other deductions must be properly calculated.
How do you know when it's time to outsource payroll tasks to a reputable Atlanta bookkeeping company? Here are a few signs that indicate it may be time:
Employee confidentiality issues. It may be that the person you have put in charge of payroll makes you feel a little uneasy about confidentiality – or worse, other employees may not feel comfortable knowing that a fellow employee knows their financial situation.
It's become necessary to train employees and purchase expensive software. Payroll systems are constantly updated, and so is the software – which can be expensive. You must train your payroll person on the new program, and possibly another person so that you have back-up when your payroll employee is sick or on vacation.
You are considering offering employee benefits. Certainly it's a nice feeling when you can offer employees 401k savings plans, health insurance, and other benefits; however, it's also complicated. Outsourcing payroll is a smart idea when your payroll becomes more complex.
You have made mistakes in payroll, or missed the deadline. Employees understandably want to be able to depend on getting their paychecks on a set schedule. If you have made mistakes in calculating pay, or even missed payday entirely due to problems, you can bet employees remember it – and you don't want to lose your best employees because of payroll issues.
These are just a few of the signs that should alert you to the fact that it may be time to outsource payroll. Not only can you avoid the problems and count on employees getting paid correctly and on time, it will free up your time to concentrate on other areas of your business. Let Sound Business Services take care of your payroll processes efficiently, and affordably.
https://sbsaccountants.com/wp-content/uploads/2013/01/Depositphotos_3943620_xs.jpg
283
424
graphiclux
https://sbsaccountants.com/wp-content/uploads/2019/10/Logo-SBS_2019_colors_wide_on-white.png
graphiclux
2013-01-24 00:00:00
2013-01-24 00:00:00
Atlanta Bookkeeper Tips - Is It Time To Outsource Payroll?