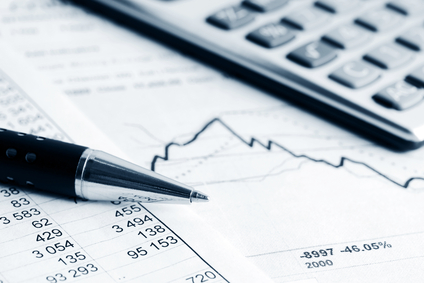 Whether you are on a new course in your life and about to embark on your own business, or have already opened a small business and are trying to "handle it all" on your own, you've probably asked yourself whether you should hire an Atlanta bookkeeping service or do it yourself more times than one. The fact is, there is no definite answer to this question, because it depends on the circumstances of your particular situation. As reputable Atlanta accountants, we want to help you determine if you really need to outsource any of your accounting procedures, or if you can handle it efficiently yourself.
Here are a few questions to ask yourself:
How much skill do I have in accounts payable/receiving, payroll, budgeting, etc.? If you have substantial knowledge and skill in these areas and your company is small, you may want to handle these aspects of your business on your own, at least for a while. However, as your company grows and you add more employees/products/services, it will become more complicated and time consuming.
How much time do I have to concentrate on the accounting aspects of my business? Even if you have the knowledge and skill, it may be more productive and cost-effective for you to let a trusted Atlanta bookkeeping company take care of certain areas of your business for you. You don't have to outsource all of the accounting work; maybe you want someone to take care of payroll, or handle budgets and reporting. When nearly all of your time is consumed taking care of accounting, it can be detrimental to your business if you don't have the time to focus on other areas important to your success such as promotion, client relationships, communication, etc.
If I decide to hire a bookkeeper for my Atlanta business, should I wait until it begins to grow? If you're adept at handling it yourself, it may be fine to take care of accounting yourself those first few months – but you should make sure you have a handle on it when your business does take off, so that you don't lose control. Many small companies also see the benefits of hiring a bookkeeper early on, so that they can learn more about the financial aspects themselves if they aren't so familiar with payroll, accounts receivable, tax filings and deadlines, budgets, and so on.
The fact is, only you can decide whether it is to your advantage to hire an Atlanta bookkeeping service depending on factors such as your knowledge, time restraints, size of your business, number of employees, etc. Most companies do find that once they do outsource some or all of the work, they weren't as efficient as they thought they were, or weren't doing things correctly.
At Sound Business Services, Inc. we provide companies of all sizes with affordable, reliable bookkeeping and peace of mind. Feel free to contact us with any questions you may have!