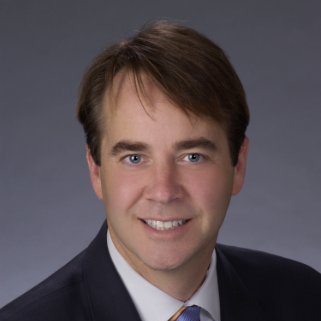 Welcome to another Sound Business Services' (SBS) client profile. We recently interviewed David Danhof, principal owner of Car-Nutz Car Wash in Acworth, Ga., a suburb of Atlanta. Here is what he had to say about the driving force behind the company, its unique name and what he gets out of the SBS relationship.
Jonathan Bill: Tell our readers what Car-Nutz Car Wash is all about. Also, what's the story behind the name of the company?
David Danhof: Car-Nutz Car Wash operates several locations around the Greater Atlanta area. Recently, the locations were operation agreements only, owned by others, and have been sold to other operators. Car-Nutz Car Wash Acworth is solely owned and operated by Car-Nutz principals.
We feel we have found our sweet spot in the ability to outperform the competition through our ownership immersion in the day-to-day operations to ensure superior customer satisfaction. The name was the result of each owner having a common bond as a life-long car enthusiast, combined with Speedy the chipmunk as our logo/mascot, to reinforce the speed and thoroughness our car wash provides.
JB: Tell us about the driving force behind why you started the company, and how your goals/expectations have changed over time.
DD: The company was started as a result of witnessing an opportunity to vastly improve the professionalism and results of the express car wash experience. Quite frankly, the industry norm leaves most customers with a neutral experience, at best, and, more often, a negative experience. Our goal is to maintain the consistent quality service customers tend to experience at well-run small businesses, when on-site ownership is both present and engaged.
Our results have only reinforced that we can meet our goals and expectations through this concept of operation. We have seen our sales increase significantly year to year, particularly in emission testing. The more we are focused on that principal, the better the experience for all.
JB: What sets you apart from the competition?
DD: Unfortunate timing and debt load doomed a number of car wash owners in the last economic cycle. Some that were able to hang on did so by cutting service, staff and maintenance, making a bad situation worse. The Acworth location was attractive to us, as it was clearly in need of new on-site local ownership due to our perceived lack of attention and interest from its prior stewards, yet excellent bones.
With plenty of competition in the area, we consulted with customers as to what they liked and disliked about their car wash and emission testing experience elsewhere, and applied that feedback with gusto. Customer-friendly professional operation of the emission testing component has been especially well received by our customer base.
JB: When did you first engage SBS? Why did you reach out to us?
DD: We were referred to SBS in 2013 by an existing SBS client in the same industry. It was clear that SBS had a much better understanding of the car wash industry than other options because they understood the unique challenges and the areas of the business that are in and out of our control, such as weather.
JB: What services does SBS currently provide to your company?
DD: SBS provides bookkeeping; payroll processing; accounts payable/receivable; monthly, quarterly and annual reporting; profit/loss and EBITA calculations. Recently, we increased the scope of services to SBS's Essentials Plan, which features monthly reporting that includes a detailed breakdown of our various wash options and emissions volume, and their impact on our bottom line. This information is summarized in graphs that are helpful in our month-to-month results.
JB: Please explain the difference that SBS has made in your company.
DD: Overall, the scope referenced above helps us better control our expenses, in relation to timing, and ebbs and flow in revenue. The increased scope to the Essentials Plan has been helpful with financing/refinancing discussions with our investors and lender.
SBS has allowed us to focus on providing superior service to our customers, while payables, payroll and more are being attended to without worry. The personal attention, accessibility and timeliness of services that SBS provides are invaluable to our confidence in the operation of our business. I have, and will continue to, recommend SBS.
JB: Thanks David!