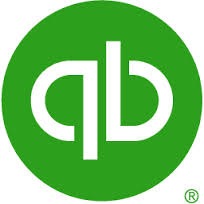 QuickBooks Desktop 2017 was recently released, and with it comes several big improvements that are catered and customized to improve your experience.
Here are some of the new features in QuickBooks Desktop 2017:
Scheduled Reporting. Sending the same reports over and over not only is a time warp and stressful, but can also lead to errors if you forget to do so. Now, with scheduled reporting, the process is automated, allowing you to streamline your daily, weekly, monthly or quarterly goals and practices, through automatic emails. To learn more, click here.
Smart Search. The user experience goes up a notch with Smart Search. After enabling your preference setting, you can simply search for anything faster, such as accounts, items and clients, by entering part of a name or keyword; QuickBooks will take care of the rest. You also can search for transactions by entering a range of values where the transaction falls in between. This filtered feature not only speeds up the process, but also makes sure you can find important data anytime, anywhere, at your fingertips.
Reports Filters and Vendor and Customer Type Filter. Speaking of filters, you no longer have to worry about scrolling through a list and having to choose the one you want. Now, it's very easy to see and select multiple report filters with just one click. Also, the new filter tools makes it easy to go back and forth between reports, as well as keep up on customers and vendors faster and simpler through the Customer Type/Vendor Type filters in custom search.
Visual Reminder to Record Deposits. QuickBooks Desktop 2017 has you covered when it comes to letting you know that the funds you received from customer invoices have not yet been recorded as deposits to your bank account. A new badge will appear that is too big to miss.
Delete Username in Audit Trail. If an admin makes an honest mistake and deletes a user, or an ex-employee is removed from the system and you need his or her transaction history, there's a solution for that called Audit Trail, getting you accurately tracked transactions for deleted users. While Audit Trail isn't new, the ability to delete a user is a new feature.
Multi-User Mode. QuickBooks Desktop 2017 makes Multi-User Mode in QuickBooks Enterprise 17.0 easier than ever. You can now work with multiple users to pay bills, print and scan checks; link estimates to invoices; and links payments to bills, all in Multi-User Mode. A built-in communication tool also improves the experience.
Credit Card Status. Few things provide more relief than knowing your credit card has been reconciled and a payment went through. Now, a cleared flag in all caps will indicate the status of your credit card and when it cleared.
Find All Improvements in the Feature Tour. QuickBooks Desktop 2017 has gone above and beyond by offering a feature tour, providing all the new features in one place for you to learn and share.
Sound Business Services is Here to Help
As you can see, there are significant enhancements in QuickBooks Desktop 2017 that can help you run your business with greater efficiency and purpose. We will help you install the software and ensure a smooth transition by transferring all your data from previous versions, as well as answer any questions you have.
Contact us today to get started or learn more. You'll be running more soundly and securely, realizing greater results in no time.