Keeping financial data organized for a construction company is no easy task. In fact, our SBS customers say it's one of the toughest parts of running their business.
When it comes to managing and mastering processes and recordkeeping, many of our construction clients' go-to app is Buildertrend. And it works really well for those in the home remodeling business.
With Buildertrend, construction business owners can easily track their project requirements, purchases, contractors and invoices in one spot. The cloud-based software works in the office or on the job site, with apps for Apple and Android devices. Transparent data enables an accurate picture of the company financials. This not only puts your data and job info at your fingertips anywhere at any time, but it also helps our SBS team get you powerful solutions to your everyday needs and help you understand the data so that you can visualize success.
With over a million customers and billions of dollars of construction projects generated from using its software, Buildertrend has become the industry's preferred app for tracking financial information, staying on top of cash flow and keeping teams organized.
Our construction clients prefer using Buildertrend to keep their businesses organized. There's a lot to love, but these three features are a big part of what makes Buildertrend so valuable.
1. Organize, Invoice and Get Paid with QuickBooks integration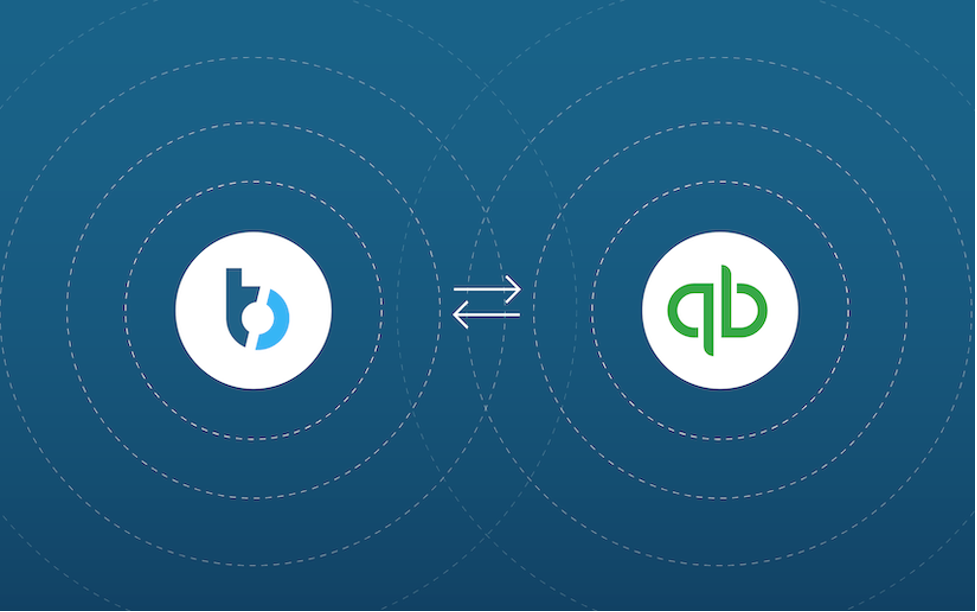 Buildertrend is nearly a one-stop shop for construction businesses. QuickBooks is the other solution we can't recommend highly enough to stay on top of your financial records. Fortunately, Buildertrend integrates with QuickBooks to automatically sync entries and share data.
The integration with QuickBooks has a handful of noteworthy benefits for your recordkeeping and cash flow. Customers say that it's easy to reconcile actual costs and expenditures tracked in Buildertrend against their estimates in QuickBooks. Invoices and orders created in Buildertrend easily become purchase orders (POs) in QuickBooks. Client payments accepted through Buildertrend's payment processing system are matched with the QuickBooks invoices.
By taking advantage of Buildertrend and QuickBooks to keep your purchases, expenses and invoices in one spot, you can help you and your team be better organized — with no office manager needed.
If getting your records pulled together seems daunting, SBS can handle your bookkeeping cleanup, no matter how big the job is. From there, we can help you manage tasks such as progress invoicing, accepting payments and setting up the Buildertrend-QuickBooks integration.
2. Make More Money with Real-Time Change Orders
How many times have you been at the job site when a client decides they'd rather have the marble countertops, not the quartz? Instead of frantically making a mental note about the change or refusing it out of hand, Buildertrend lets you immediately create the change order and get the customer's signature – and payment – while you're still in the field.
The real-time change orders for jobs is a Buildertrend fan favorite, and not just because change orders get approved 33% more quickly when you use a software solution. The change order feature keeps projects updated and organized, while also ensuring that you can offer the solutions customers want when they're looking to level up their project. One Buildertrend customer says they were leaving 15 to 20 percent on the table when they couldn't accept change orders for jobs. That's more profit per project.
3. Understand Your Cash Flow with the Work in Progress Report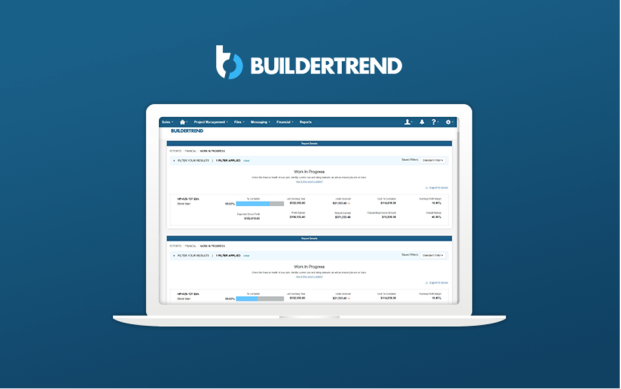 Cash flow is tough for all small business owners, but construction really feels the crunch when you've got pricy supplies on order, subcontractors to pay and customer invoices to chase down at the end of projects. That's where automated reporting can come in handy.
The Work in Progress Report in Buildertrend can be run anytime using the current data in the app. That basically gives you a real-time look at client billings, profit margins and expenses. That's exactly the data you need to understand your profitability on a specific job or across the business.
When you need even more detail into your financial picture, SBS can use the data from Buildertrend and QuickBooks to perform job costing – which can help you set the right rates, create accurate estimates and understand your profits. We can also help you identify and implement changes to better manage your cash flow.
SBS Can Build Your Financial Confidence 
As you level up your construction business, the SBS team can help you get organized with paperless solutions, manage cash flow and understand profitability. Customer-favorite tools like Buildertrend can be a helpful part of that process. We'd be happy to get you started. Reach out to learn more about how we can help you build your business.