A Pair of Powerful Payment Features in QuickBooks Online
If you've kept up with our blogs (thank you!), you've seen my passion for QuickBooks Online (QBO). Already equipped with powerful tools and resources to make your lives easier and your businesses flourish, QBO truly goes to the next level in delivering the customer experience you ask for and deserve.
Intuit makes sure to listen to your feedback and constantly update QBO with new features to drive growth. Going the extra mile is something Sound Business Services (SBS) strives to do every day, so we very much admire Intuit's commitment to their customers. It's when you combine these new features with SBS's knowledge and expertise that you get a recipe for success.
The latest batch of new QBO features brings a pair of payment enhancements to the forefront. Here are those features, and of course, SBS can help you implement them into your workflow.
Next-Day Deposits to Ignite Cash Flow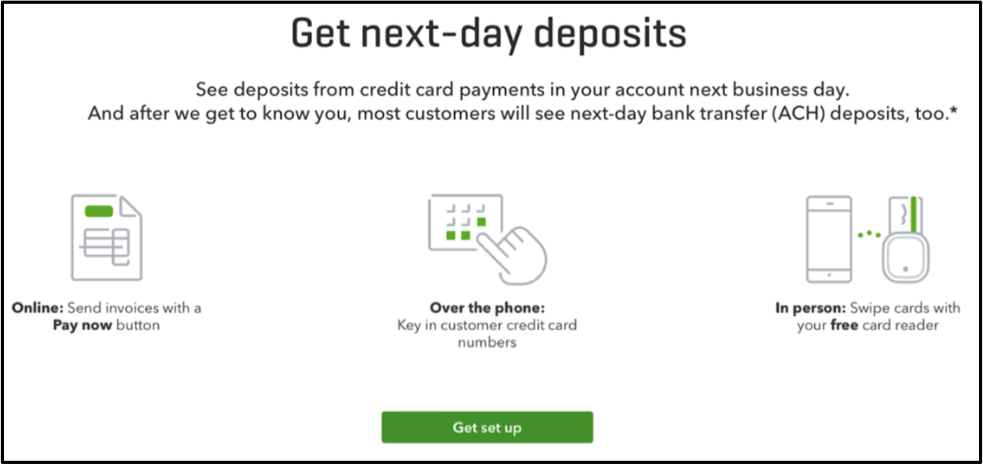 As a small business owner, cash is king. Nothing is worse than knowing you have been paid, but not having the actual cash on hand when you need it. That's a thing of the past with next-day deposits inside QBO Payments.
Whether you are already on QBO, or ready to make the leap and join, all QBO Payments customers will receive debit and credit card deposits into their bank account the very next business day. This not only keeps your business afloat, but also allows you to have the cash flow you need to grow your business.
On top of that, you'll be able to allow for next-day deposits on bank transfers – just weeks after signing up.
Taking the Stress out of Sales Tax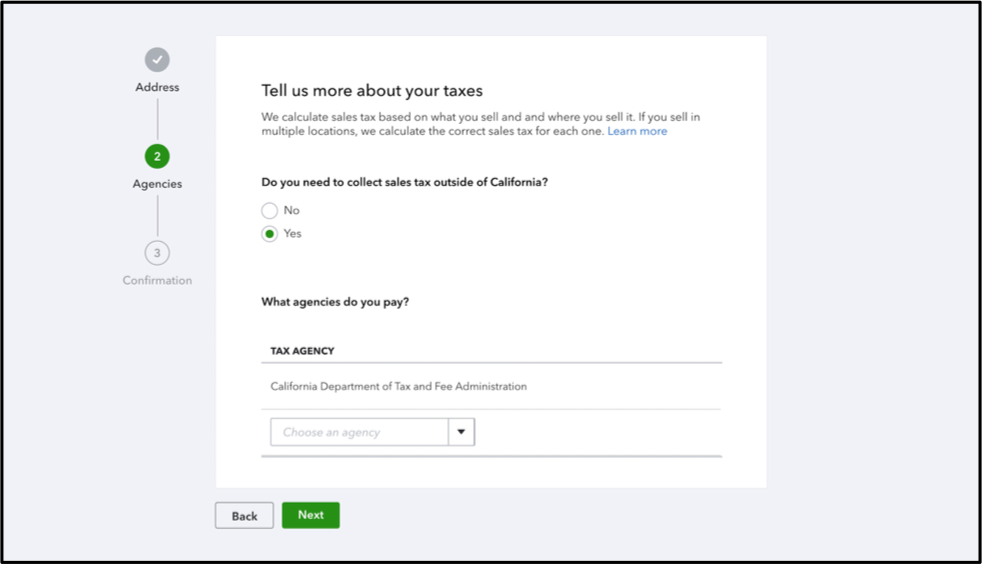 Calculating sales tax can be a head-scratcher, stressful and a time suck. But, thanks to the new auto-calculated sales tax feature in QBO, you no longer have to worry about this dilemma.
Intuit has you covered, tracking thousands of sales tax laws to deliver you the correct sales tax amount on your invoices every time. The photo below provides an example of how QBO calculates tax rate, based on location.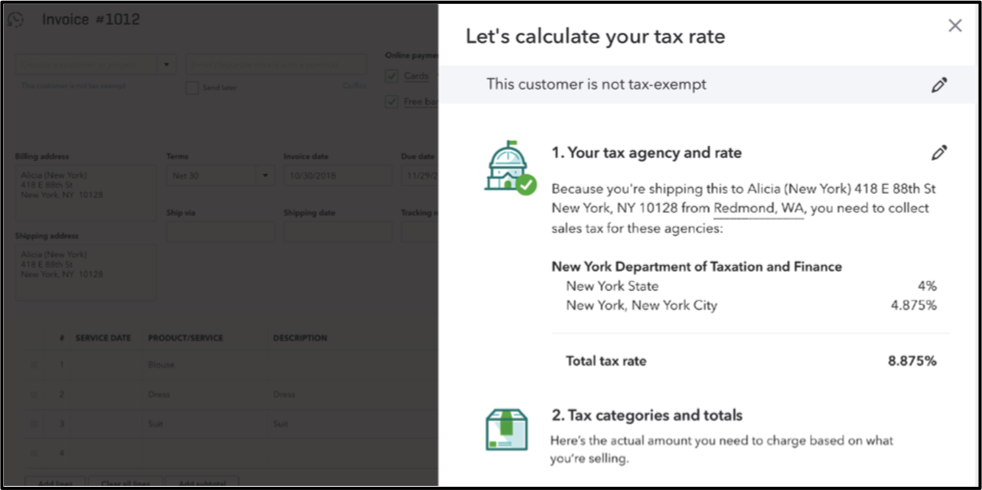 More good news for Georgia residents! The new feature also lets you e-file and pay your taxes through QuickBooks. See below for an example, and know that SBS will help you through this process.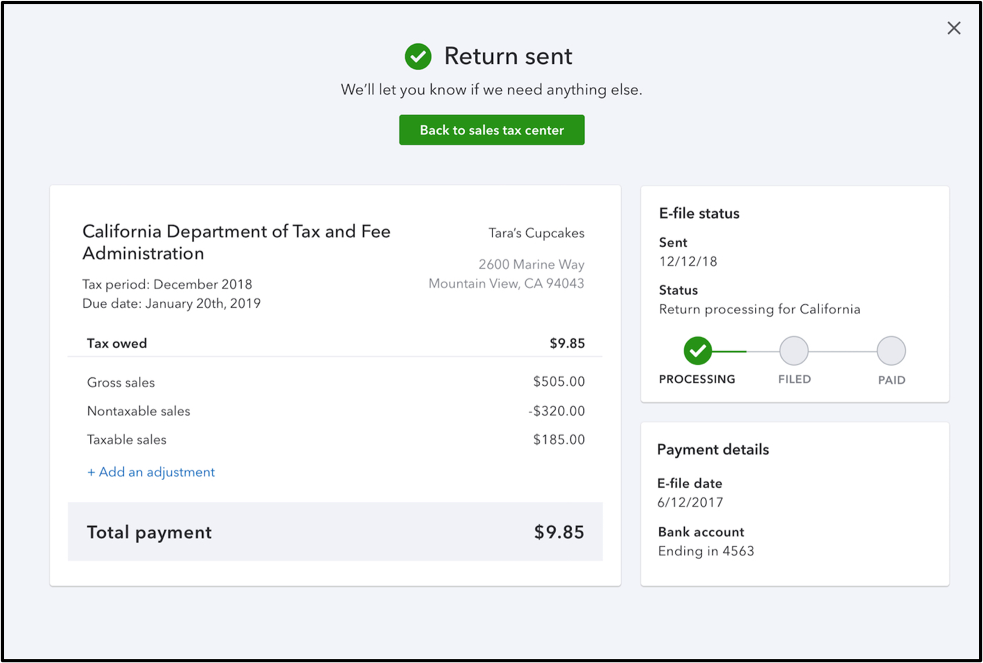 Ready to Capitalize on These Payment Features or Have any Questions? We're here to help!
While these new and exciting features provide solutions to your payment needs, our help and expertise is crucial for not only implementing them, but also being there every step of the way to transform your business. If you're ready to add these to your QBO arsenal, or still haven't made the jump to QBO, contact us today. You'll be on your way to small business success and long-term growth.
(Images courtesy of Intuit QuickBooks)