You've probably heard me say it before, but QuickBooks Online (QBO) is a real game changer for small businesses. Besides bringing so many amazing benefits to the table, Intuit is always looking to improve the product, developing powerful new features just about every month.
The latest batch represents a dynamic duo of QBO enhancements that will improve your workflow and the health of your business. Here are those two new features and, of course, Sound Business Services (SBS) is here to help you every step of the way.
Managing Multiple Companies? A Simple Solution to Your Everyday Needs
If you need to track the books for more than one company or entity, you can now do that in QBO. That's right – no more moving from browser to browser, or signing in and out of different accounts. It's all at your fingertips in one place.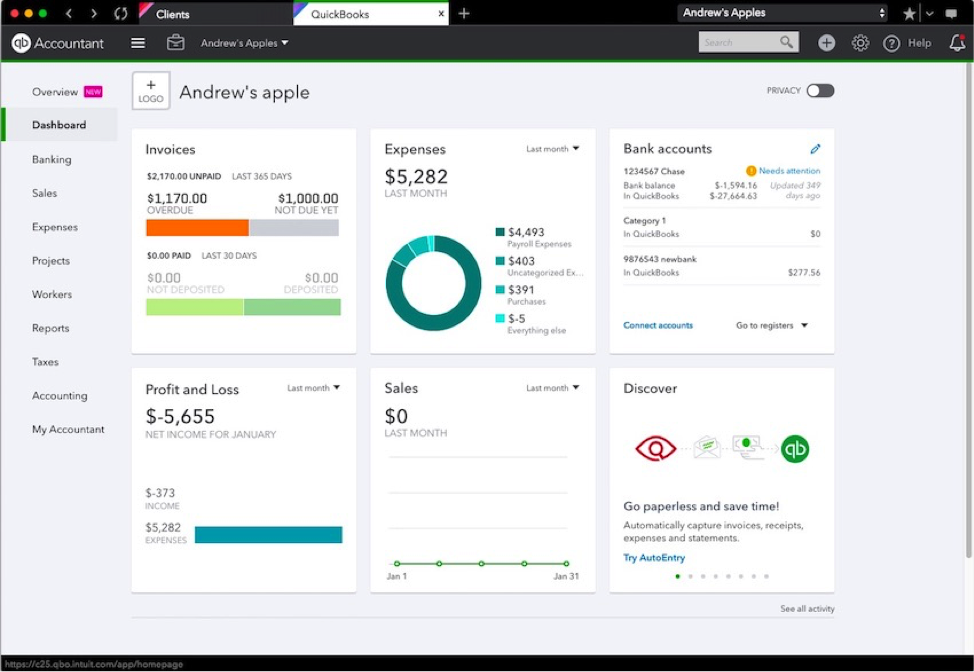 From a simple and easy-to-navigate drop-down tab (see Andrew's Apples above), you can toggle between as many tabs and windows as you prefer, anywhere and across multiple screens. Packed inside the app is the many beneficial features that already exist to save you time that you can put toward doing what you do best – running your business and helping it grow.
Keep Your Business Healthy With Workers Comp Insurance
The second QBO feature keeps you compliant. While we hope to never use it, the reality is that on-the-job injuries do happen, and you must have workers' comp insurance in place to safeguard your staff and your business. In Georgia, for example, the State Board of Workers Compensation Insurance requires most employers with three or more full-time, part-time or seasonal employees to have workers' compensation insurance. If the business is incorporated or an LLC, the corporate officers or members are included in the three or more employee count, regardless of whether they exempt themselves from coverage.
Now, available directly inside QBO, you can manage the entire workers' comp experience. From getting a quote to the complete shopping and buying experience online, QBO has you covered.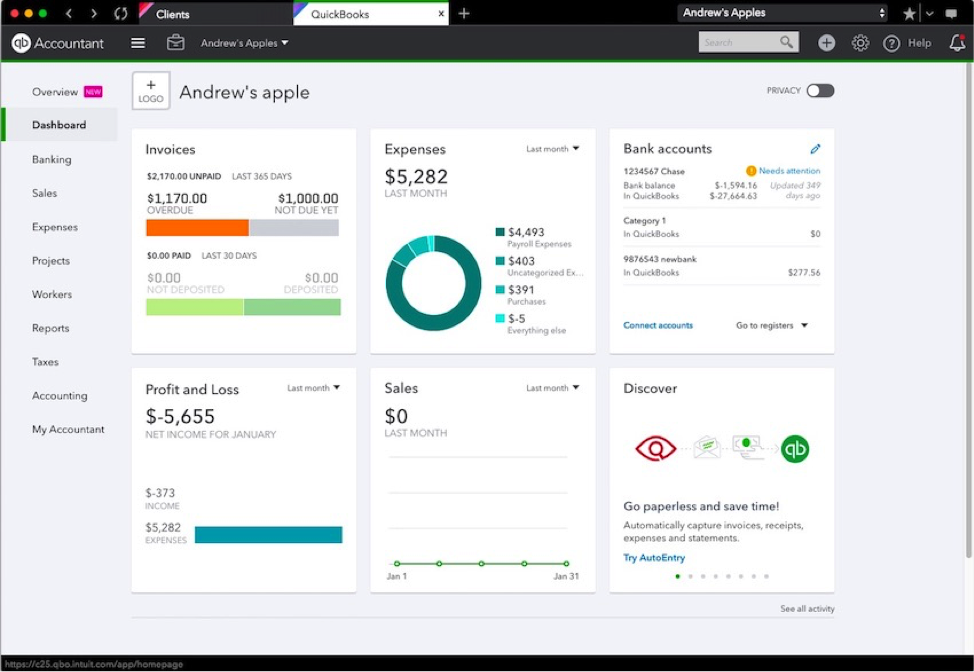 Simply find the Workers' Comp tab above, click the "Get set up" button, and you're off and running. From there, you will answer some basic questions, get a quote and purchase a policy directly online. With the ability to choose automatic payments taken from your payroll, you can dodge a hefty upfront premium and improve your cash flow.
Ready to Get Started or Have any Questions? We are Here to Help
There's no doubt that Intuit continues to deliver new and exciting features to take your experience to the next level, but our help and expertise is vital to empowering you and your business with the best solutions you need to succeed. If you haven't made the leap from QuickBooks Desktop to QBO, or are ready to make the most out of these new features in QBO, contact us today. You'll be on your way to rocking your workflow, improving your business and taking control of your time management to be a stronger business owner.
(Images courtesy of Intuit QuickBooks)