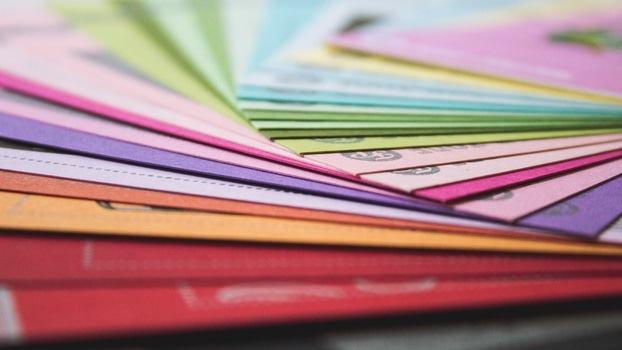 The days of papers stacked to the ceiling are gone, at least for forward-thinking companies who want to maximize their time and potential.
But, going paperless is not just about getting rid of paper and going green; it's also about making things much more simple and effective for you and your clients, not to mention a strategy that will send your profits soaring.
With anytime, anywhere access to information at your fingertips, you and your staff are empowered to answer your clients' and customers' questions soundly and confidently, without error or misguidance. No longer will an item be lost or misplaced, and communication between everyone will never be better.
You see, going paperless is a no-brainer; it's how you go about going paperless that is the key. There are so many great paperless technology tools out there that will make a world of difference, and when combined with our services, these tools will send your business to the next level. Let's touch on some key tools to implement.
The Cloud and QuickBooks Online
Chances are, you're working remotely in some capacity. With QuickBooks Online (QBO), you are able to do so in the cloud, tracking expenses, sending invoices, getting payments and cutting paychecks, all in one application.
Going a step further, QBO integrates with a ton of apps that make your workflow and processes a thing of beauty. But, so many apps to choose from can be overwhelming. We have some, in particular, that we highly recommend, seeing firsthand the enormous difference they make for our clients and for us.
Bill.com
You've heard me talk about Bill.com for quite a long time; that's because it's really a great asset. In fact, it's our absolute favorite app. Bill.com forces you to become paperless overnight (at least as it relates to your bills) because the whole workflow starts by uploading your bill images to the cloud. From there, your bills can be coded and routed to different approvers for payment. Best of all, all your bill images are saved to the cloud in a logical format where you can access them anytime you need them. By implementing Bill.com, SBS will not only simplify your whole AP process, but also help you take another key step in becoming paperless.
Hubdoc
Hubdoc is another awesome app. Hubdoc takes your financial information – receipts, bills and statements, emails, and more – imports them into QBO and converts everything into actionable data. As a result, we can save significant time because we aren't asking you for this information.
Receipt Bank
Receipt Bank is another amazing app that integrates with QBO. Once you take a quick picture of a receipt, Receipt Bank automatically extracts the key data from the receipt and saves it to the cloud. The receipt can then be automatically pushed into QBO, where it can be matched with your bank feeds. But, the most awesome feature of this app is that it attaches the image of the receipt to your credit card transaction in QBO. This means that you can view the receipt, along with the transaction, right in QBO. Now, all your key information is in one place, organized and backed up. And, if the process couldn't get any better, SBS will not only help you set up and configure Receipt Bank specifically to your company's needs, but also ensure that all your receipts are coded timely, and to the right accounts, so that all you have to do is take a picture of the receipt. If this isn't technology and service at its best, I'm not sure what is.
We are Here to Help
These are just a few tools to help you go paperless; contact us today to discuss adding these services to your current services. You'll be running more smoothly and realizing greater results in no time. Best of all, you'll save countless trees!
https://sbsaccountants.com/wp-content/uploads/2016/09/paper.jpg
350
622
graphiclux
https://sbsaccountants.com/wp-content/uploads/2019/10/Logo-SBS_2019_colors_wide_on-white.png
graphiclux
2016-09-20 00:00:00
2016-09-20 00:00:00
The Power of Going Paperless