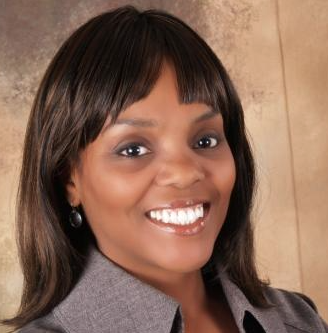 Welcome to another Sound Business Services' (SBS) client profile. We recently interviewed Theo Gilbert-Jamison, CEO of Performance Solutions by Design in Atlanta. Here is what Theo had to say about her background, the firm's business focus and what she gets out of the SBS relationship.
Jonathan Bill: Tell our readers what does Performance Solutions by Design focus on?
Theo Gilbert-Jamison: We help organizations raise the bar and elevate their customer experience from average to extraordinary by using Customer Experience Gap Analysis Sessions. Then, based on the findings, we provide customized employee training, strategic planning, process improvement and leadership development.
JB: What is your target client or target market?
TGJ: Any organization that is interested in increasing their customer satisfaction and loyalty scores.
JB: What sets you apart from the competition?
TGJ: My background and expertise in the area, starting with 17 years as a senior executive in HR and Learning & Development with The Ritz-Carlton Hotel Company (worldwide). Our methodology and strategy for building a world-class service culture, and creating and sustaining a culture of service excellence, is also very unique.
JB: When did you first engage SBS? Why did you reach out to us?
TGJ: It was December 2013. I was looking for the right organization to help us get our bookkeeping and accounting in shape before the tax season. We researched several organizations over the Internet, and SBS appeared to have some of the qualities and services we were looking for. Then, when I met you in person, you were sincere, knowledgeable, flexible and understood our needs. The decision was unanimous to go with SBS, and since then, you have exceeded my expectations.
JB: What services does SBS currently provide to your company?
TGJ: Bookkeeping, accounting and guidance.
JB: Please explain the difference that SBS has made in your company.
TGJ: I don't have to worry about making sure our income and expenses are properly accounted for – and in shape. Each month, I don't have to scurry to get my books in order; SBS is extremely proactive in taking care of them for me. You are always accessible by phone or email, and follow up on my questions with a sense of urgency. My company is very small, yet you never make me feel insignificant. I would highly recommend SBS to anyone seeking accounting, bookkeeping and other services!
JB: Thanks Theo!
https://sbsaccountants.com/wp-content/uploads/2016/04/Screen-Shot-2016-04-21-at-9.39.57-AM.png
333
328
SBS Accounting & Advisors
https://sbsaccountants.com/wp-content/uploads/2019/10/Logo-SBS_2019_colors_wide_on-white.png
SBS Accounting & Advisors
2016-04-25 00:00:00
2016-04-25 00:00:00
SBS Client Profile: Theo Gilbert-Jamison of Performance Solutions by Design