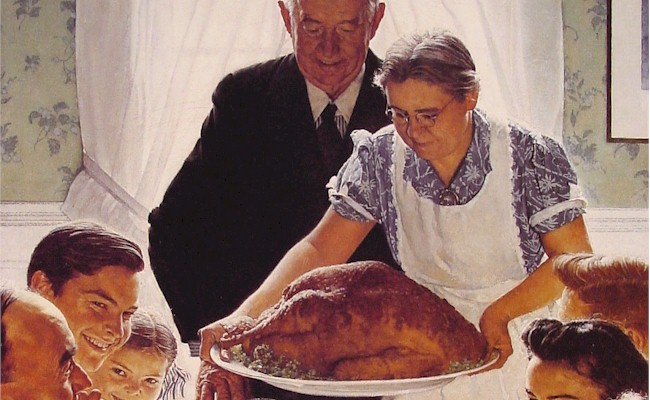 With Thanksgiving just around the corner, our attention shifts to family, feasts and football. With the presence of our loved ones, and the smell of turkey and dressing in the air, we all have a lot to be thankful for.
There are really so many things I could choose, but I managed to narrow it down to four unwavering blessings that have driven me to where I am today, and what Sound Business Services (SBS) truly stands for.
My Clients
As cliché as it might sound, SBS would literally not be here if it weren't for you – our clients. The trust and responsibility you place in us to handle your most sensitive information, and get you the solutions you need when you need them, is truly remarkable.
From that trust has come some beautiful relationships. Without question, our biggest joy comes from seeing you succeed, and live the lives you desire and dream of. We are able to see your passion, learn more about your specific industry, and discover your processes and procedures that make you stand out.
It's that kind of inspiring interaction and admiration that drives us to continue to work harder, and get you the results and solutions you need to keep thriving.
My Staff
I have to take a moment to thank my staff. For any business to flourish, you need a team who is willing to go above and beyond to carry out your message, truly care about the clients and do whatever it takes to get the job done.
In other words, no one man or woman can do it alone. I am so thankful my staff does the right thing by our clients. Their loyalty to our company and its mission is so humbling, and really a big reason why we are where we are today. Through the blood, sweat and tears, I am honored to have formed friendships with much of my staff. That isn't always attainable in every business, and something I don't take for granted.
My Family
As some of you know, I have four children, all nine or younger. I am so thankful for each of them, and my dear wife who brings such joy and completion to my life. No matter how hard life may seem, or how many ups and downs we have with our businesses, we always have our family and friends supporting us.
This is why work/life balance is so important. It's seeing your child grow up, attending your kids' little league games or enjoying that family vacation. Those are the moments and memories that we cherish, and that should inspire all of us to keep working harder for our clients to make all of our lives better.
My Faith
I know I say it many times, but without Jesus Christ, I don't know where I would be personally, in my family or in my business. I am so thankful to him and his sacrifice on the cross for my sins.
Don't Hesitate to Reach Out
As you can see, you are truly the lifeblood of SBS. For your trust and dedication, I am so honored and thankful. So, if you ever have anything on your mind and want to talk, or perhaps share with us what you are most thankful for, do not ever hesitate to contact us. We are always here for you.
https://sbsaccountants.com/wp-content/uploads/2016/11/norman-rockwell-thanksgiving.jpg
400
650
SBS Accounting & Advisors
https://sbsaccountants.com/wp-content/uploads/2019/10/Logo-SBS_2019_colors_wide_on-white.png
SBS Accounting & Advisors
2016-11-15 00:00:00
2016-11-15 00:00:00
What I am Most Thankful for