SBS Client Profile: Tal Baum of Bellina Alimentari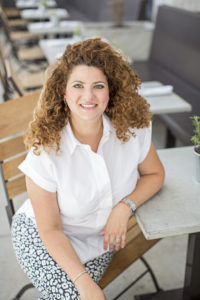 Welcome to another Sound Business Services' (SBS) client profile. We recently interviewed Tal Baum, owner of Bellina Alimentari in Atlanta, Ga. Here is what she had to say about the driving force behind the company, what sets it apart and what she gets out of the SBS relationship.
Jonathan Bill: Tell our readers what Bellina Alimentari is all about.
Tal Baum: Bellina is a very unique concept. It's not just a restaurant. We are hosting four different elements under one roof: an Italian market importing product exclusively from Italy, a kitchen that serves central Italian-inspired dishes, a beautiful wine bar that specializes in Italian wine and a cooking school. The concept was born form the belief that Italian cooking is not only about consuming good food, but also about sharing those experiences with others and expanding our culture beyond the restaurant itself. The four different elements tie it all together under one big umbrella that we call Bellina.
JB: Tell us about the driving force behind why you started the company.
TB: The driving force was to bring something different to Atlanta, not just serving Italian food but also combining all elements under one roof. I personally lived in Italy for seven years and fell in love with the culture, the food and everything in between. When I moved to Atlanta, I felt I left a piece of my soul back in Europe.
JB: What sets you apart from the competition?
TB: Attention to detail and quality of ingredients. We never compromise on quality of prime ingredients, which I feel is the foundation of good Italian cooking. That means using what's seasonal and fresh, and we've been able to achieve this by developing relationships with people around town to bring life to our business. We have so much to offer with the four different elements, which makes it a challenging company to run.
JB: When did you first engage SBS? Why did you reach out to us?
TB: January 2017, after being open for almost a year. I felt I needed some support when it came to back office accounting and making sure my books were in line. I really felt I needed a professional team behind me to support the lack of systems and knowledge I had on that aspect. They stepped right in and have helped me straighten up, and I've been pleased ever since.
JB: What services does SBS currently provide to your company?
TB: SBS does my 1099s, provides me a better understanding of the books, categorizes things, and makes sure everything is accurate and under control.
JB: Please explain the difference that SBS has made in your company.
TB: They liberate my time. I used to dedicate four to five hours a week for accounting. Now, I know that this is being done in a much better way, and I can dedicate myself to growing the business and developing areas for expansion. And, I have a better understanding of business financials and a more accurate plan thanks to their precise work.
JB: Thanks Tal!