Move to the Cloud with QuickBooks® Online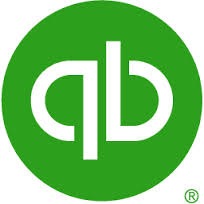 QuickBooks® Online (QBO) is growing rapidly and revolutionizing the industry. If you are still using QuickBooks Desktop, you may be resistant to change. There's nothing wrong with that; however, in today's always-on world, we must all at least consider change in order to stay relevant and, hopefully, more efficient.
That's exactly what QBO brings to the table. The benefits are too big to ignore. In your work, two of the biggest factors are time and money. QBO helps you save both. Through anytime, anywhere access in the cloud, you can securely collaborate, share and sync files and information in real time. There are no more versions to update and you'll have far less paper to deal with due to online data entry.
According to Intuit, the average small business owner uses 18 apps to run his or her business every day. QBO has more than 300 cloud-based apps offering assistance for virtually any function or project. Apps are important because they include anything that is not already offered inside QBO; in other words, any app complements QBO instead of being redundant.
Finding the right apps for your company is a challenge, but don't worry; Sound Business Services is here to help. Contact us today to learn more about QBO, the amazing number of apps available or to have us assess whether QBO is good for you. QBO is a real game-changer for you and your company.
Related posts
Sound Business Services + Receipt Bank = A Recipe for Success
Remember the days of searching for that elusive bill or receipt, not only at tax time but also throughout the year? Today, you can simply snap a photo of a bill or forward a receipt by email, and never have to worry about it being lost or accidentally shredded ever again...
QuickBooks Desktop to QuickBooks Online Conversion: Just a Leap of Faith Away to Big Benefits
A lot of us think that QuickBooks Desktop and QuickBooks Online (QBO) are one in the same, but that's not exactly the case...